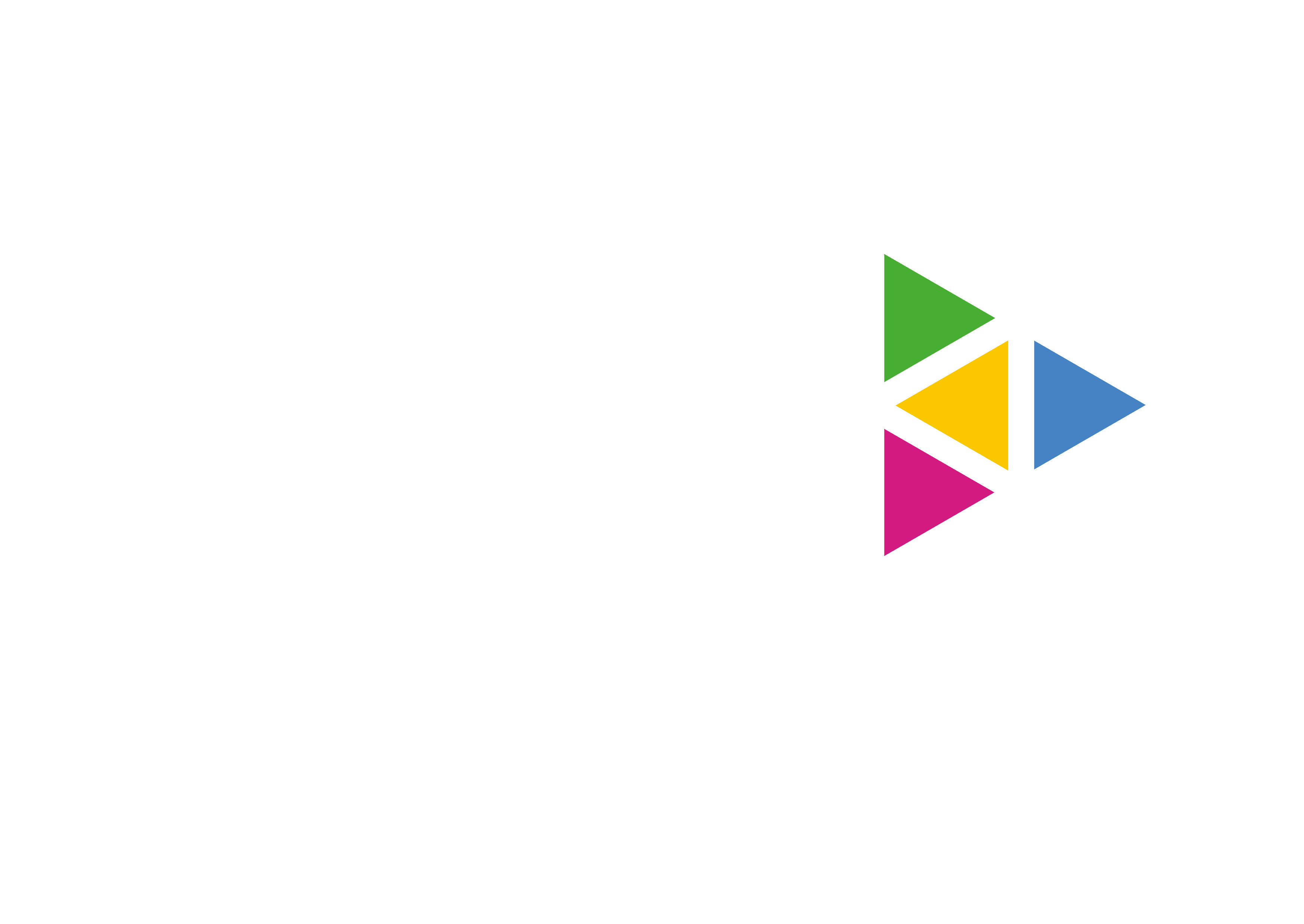 com•mu•ni•ca•tion:
kəˌmyo͞onəˈkāSH(ə)n/
​- the imparting or exchanging of information.
Absorbing what the brand and message is all about. Utilizing the entire scope of a creative team with massive international experience, backed up with the technical skills of a large team with years and years of experience, to create presentations that stand out from the crowd and fulfill the inherent message contained in the project.
Digital Frontier: Over 30,000+ completed projects with connections and established relationships around the globe.
Knowledge is power! Our experience and know-how are great foundations for providing processes and content to any frontend delivery solution. We can create secure and extendible solutions both, big and small, for B2B, B2C, or for internal usage.
Doesn't matter if the project is a property development, a cruise liner or an airport, whether it is going underground into a mine or in the air with the launch of a new airliner, Digital Frontier Communication Solutions take your show where your show needs to go.
We know good design!
Creating a visual identity is critical to getting your message across so let us do it for you. Through modern design techniques and processes, our designers can visually make your key point of difference from your competitors and ensure greater user acceptance.
Our team has the can-do; will-do attitude that puts them in a class of their own.

Check Out Some of the 30,000+ Success Stories
Powerful Solutions for Positive Growth
Team VR Design
Virtual Reality has a flaw – Only one person can view the content at a time.
Virtual Reality is the perfect tool for design analysis IF you can all see at the same time
Digital Frontier created Team VR Design – which is a multi-viewer Virtual Reality system
We created entirely new technology which gives you the function of multiple simultaneous Virtual Reality viewing
Using stand-alone headsets, and in-built VR processors and unique software algorithms.
Multiple headsets can be linked together to view the same content at the same time
No Wires. No Smartphone. No Computer. No Hassle.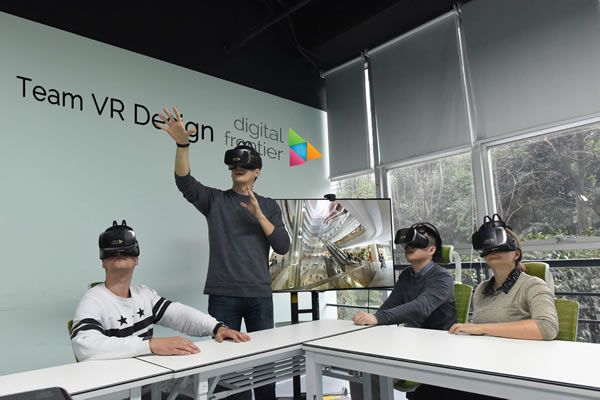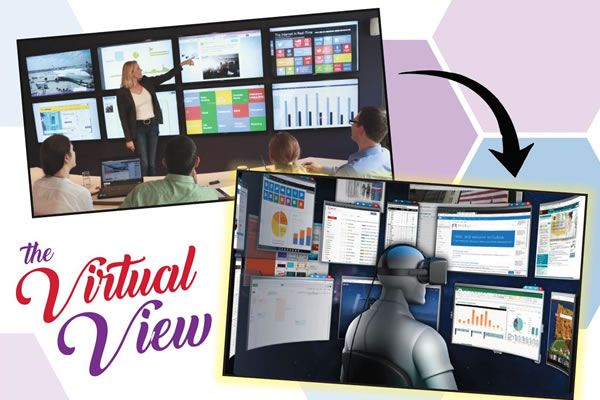 The View – VR COMMUNICATION TOOL
The View is an integrated Virtual Reality System that links multiple locations in the virtual space to experience presentations and meetings in a new unique experience.
Combining a 360° Video Experience of your entire office space with global communications and shared data.
The View will bring anyone into your office, from anywhere in the world, and work, collaborate, and share ideas, presentations and meetings.
Puts your team, your client, your prospect right into your office.
Less Travel. More Interaction. Better Relationships
Interactive Media
we bet, without even meeting you, that we can predict your #1 Sales and Business Growth problem.
"Keeping your clients engaged in the sales process long enough for your genius to shine"
Digital Frontier creates Interactive Solutions which help YOU gain market share.
Interaction reinforces your message and boosts sales.
Interaction Holds your Prospects in Place.
The confluence of new technologies has brought an entirely new Reality into being.
Virtual Reality is the biggest shift in human perceptive reality.
Its Part Real, Part Virtual, Part Augmented – and entirely magic.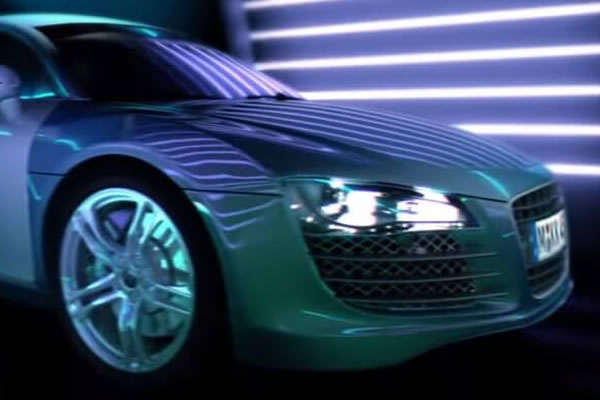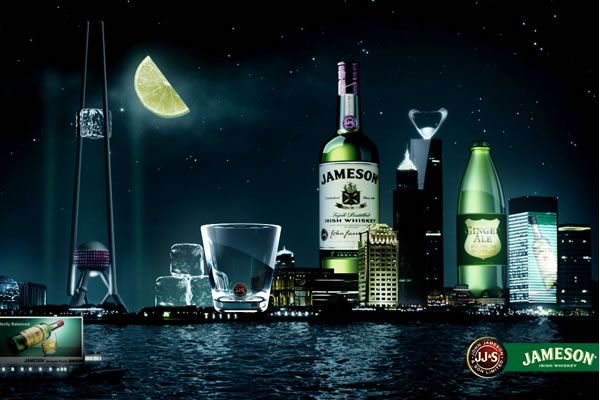 Branding
What two essential principles guarantee success in building a brand?
Knowing your customers back to front.
Getting your customers to know you by being crystal clear about what you are offering.
Your brand is how people identify your business as different to another in the same marketplace.
To make your brand unique, you must think differently and use different tools.
New technologies bring new ways to make your brand stand out from the crowd.
That's why:
91% of People Report 'Overwhelmingly Positive Feelings' towards Virtual Reality.
And 71% of Consumers 'Feel Connected' to a Brand that Sponsors Virtual Reality.