Sprisio Fruit Brand
– Orange and Lemon Game
First Fresh is a long standing New Zealand fruit company supplying the finest quality fruit and produce New Zealand has to offer to consumers all over the world.
They market a range of fruit – oranges, lemons, cherries and others – in China under the Sprisio Brand and are currently working with some notable distributors in the Shanghai region.
With attendance at the ASIA FRUIT LOGISTICA is a specialized annual trade show and conference event for the Asian and international fruit and vegetable business marketing in Asia which focuses exclusively on the fresh produce sector and related value chain for the whole Asian region.
Sprisio needed something unique and interesting to drive visitors to the Sprisio stand and Digital Frontier created a two level orange and lemon full virtual reality game.
The game was built for the high-end HTC Vive platform and consisted of two different game scenarios which the customers were able to choose between:
Holding a basket under the fruit trees and trying to catch as many as possible when the fruit falls.
Bending down and using the controller to pick up individual fruits and throwing the fruit through a basketball hoop and the score being recorded on a leader board. Different fruits had different scores and difficulty.
Sprisio used the game at the ASIA FRUIT LOGISTICA and managed to attract a much larger interest following than what is normally attracted at an exhibition and generated a huge amount of feedback from prospective customers.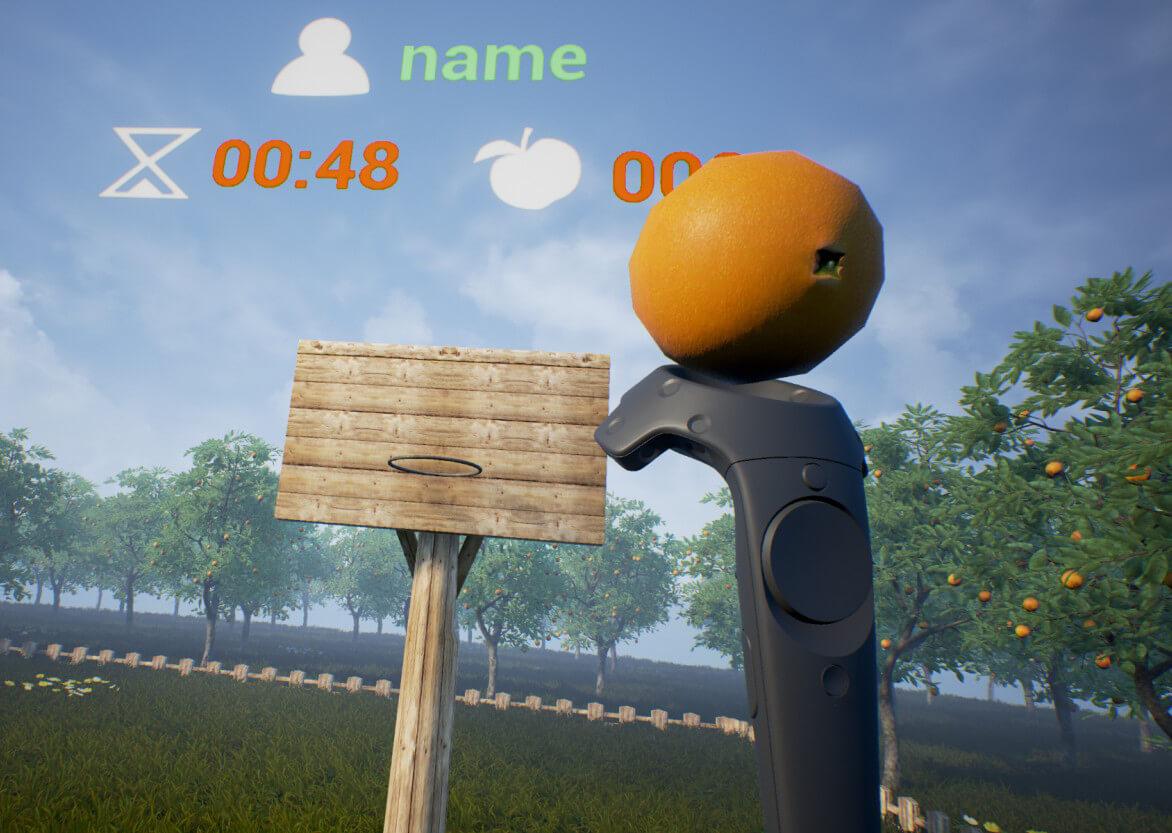 "We utilised the VR game developed by Digital Frontier at the 2016 Asia Fruit Logistica Tradeshow. Being part of a multi company display space the challenge for us was to get cut-through and generate foot traffic past our space. The VR game delivered that in spades. Once someone was playing the VR game it attracted a range of onlookers who then took the time to engage with us on our company and product offering. We have been coming to the AFL show for many years and we would rate the 2016 show as our busiest and most productive yet. Being slightly old school when it comes to technology my scepticism was very quickly laid to rest."
Ian Albers
Managing Director, First Fresh NZ Ltd
Crack open the China Market in ways
you have only Dreamed About.
Digital Frontier will consolidate your existing marketing collateral and enhance it using a combination of state-of-the-art CGI and 360° film footage, and other dynamic media.
A targeted presentation will be storyboarded by local Chinese directors, produced using Chinese language content, and portrayed with China-centric 'look and feel', all while adhering to your product's authentic identity.
Delivery is through the end-user's smart phone using a branded Mobile VR Viewer (e.g. Google Cardboard). Due to China's unique and fragmented market for mobile apps, we will guide your decision on which OS to program for, and on which China-native mobile app stores are best to make the
experience available.
Mobile VR Viewers will be fully customized with your company's branding and shipped to your target clients and customers. The target audience (database) to which the Viewers are sent can be augmented or fully compiled by Digital Frontier's market research team.
Once the VR Experience is deployed, Digital Frontier can provide a bilingual concierge in our office. This concierge will receive inbound traffic generated by the VR Experience, and funnel it to the appropriate offices/individuals within your company. Be prepared to turn your inbound traffic volume up to 11!
VR Marketing will give your target market the most immersive and enticing exposure to your product. Given just a taste in VR, they will be clamoring for the real thing.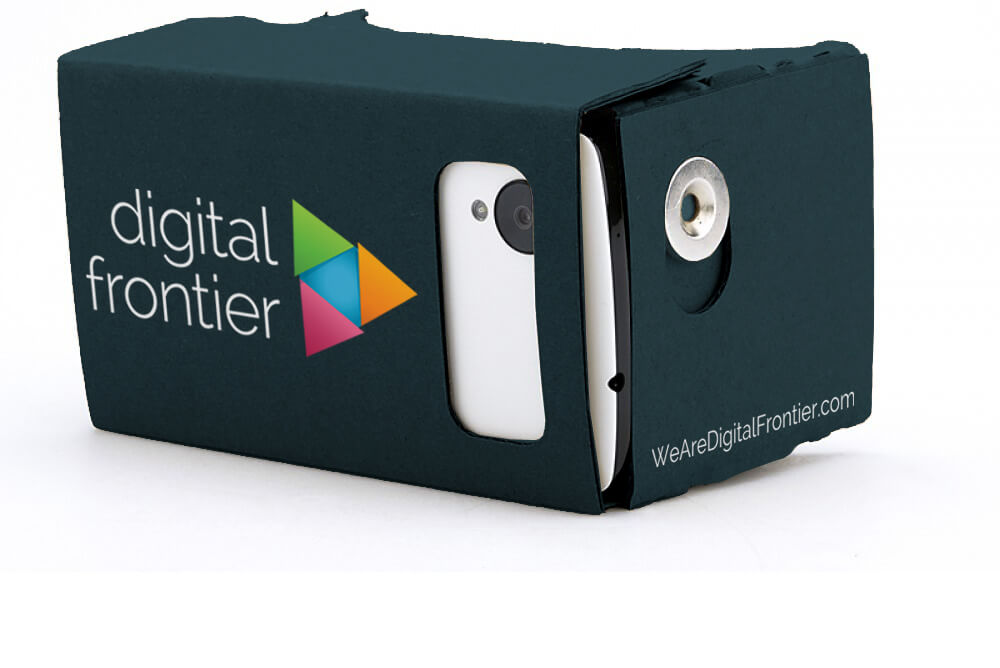 Augment your current target audience by using Digital Frontier's own market research team – whether you need 1,000 targets or 100,000 targets we can provide the information.
Digital Frontier is a world leader in marketing and creative concept visualizations.
Combining a strong focus on innovation in the VR/AR and technology fields with more than 20 years' experience in the burgeoning China market, Digital Frontier has the knowledge and insight to boost your visibility in any market.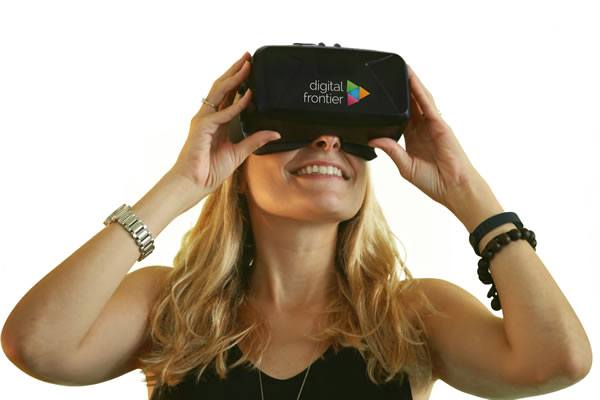 It's Chengdu base and mix of local and international talent which combines global knowledge with local expertise, enable Digital Frontier to deliver design innovation and responsive service combined with marketing capability.
Digital Frontier utilizes cutting edge technology to bring complex designs to life through 3D, 360o footage and VR imagery. Digital Frontier's suite of products will help the client evaluate and sell designs before they are built, with rapid iterations, accurate lighting analysis, and high-impact visuals and animations.
Digital Frontier have connections and established relationships around the world. Over 30,000+ completed projects have been in a diverse and eclectic array of industries.