Introduction
One of the best-known names in cruising, Princess Cruises first set sail in 1965 with a single ship cruising to Mexico. Today, the line has grown to become the third largest cruise line in the world, renowned for innovative ships, an array of onboard options, and an environment of exceptional customer service.
Princess Cruises launched the marketing campaign in China for their new ship the 'Majestic Princess' and invited a highly qualified group of 308 Chinese Travel Agents to a presentation held in Shanghai.
Attended by the President of Princess Cruises, Jan Swartz, along with a number of the senior Princess Cruises executives, the presentation was held in the VIP Ballroom of Shanghai's signature building – the Shanghai Tower.
The Challenge
Princess Cruises approached us for something completely different. Princess was launching a new ship – "The Majestic Princess" – which was to be their biggest yet.
Princess Cruises planned a Media and Tourism Industry Gala event to launch the marketing of the Majestic Princess in Shanghai, China and Digital Frontier was tasked with coming up with something new. ​
One of the main attractions on the Majestic Princess is the outdoor theatre and swimming pool, and the nearby 'Seawalk' – a glass bottomed walkway which extends out from the ship at a height of over 100 feet and provides great 180° views.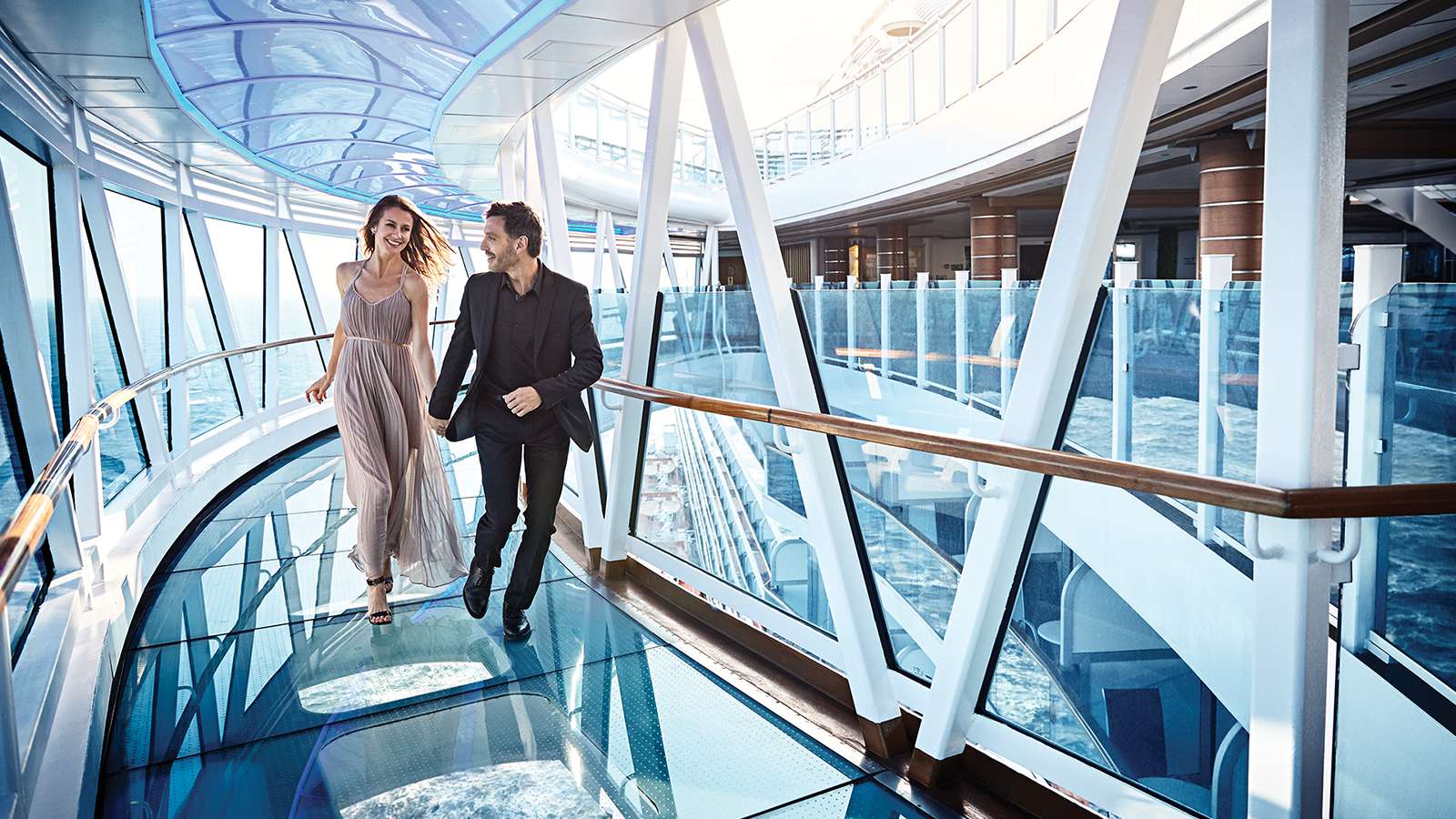 The Solution
Digital Frontier decided to go ahead with a completely computer-generated Virtual Reality version of this area as well as cabins and when it was completed flew to Shanghai with all the equipment needed to set up and showcase the amazing ship.
Using HTC Vives with big-screen TV's placed near the entrance, the attendees could get a fully immersive experience floating above the ocean and exploring the ship as they entered the room. The HTC Vive presentation created a huge amount of interest and made princess Cruises the talk of the town – being able to get an experience of the ship long before it was even in the water made the marketing campaign a winner for Princess.
The main presentation was shown on an incredible 70 Meter screen with Digital Frontier animations providing the draw-card experience for as Princess Cruises executives could introduce and explain the new ship.
The Result
The event was a great success and the combination of VR and 3D animation created an atmosphere of reality that simply can't be found anywhere else.
In the very competitive cruise market, especially in China, having Experiential Marketing tools such as Virtual Reality allows Princess Cruises to make an impact when engaging with travel agents and potential passengers.
 In relative short time Princess Cruises increased ticket sales conversion rates by 350% with use of Virtual Reality.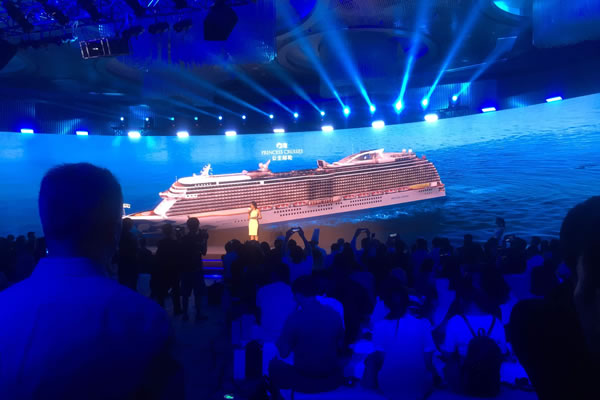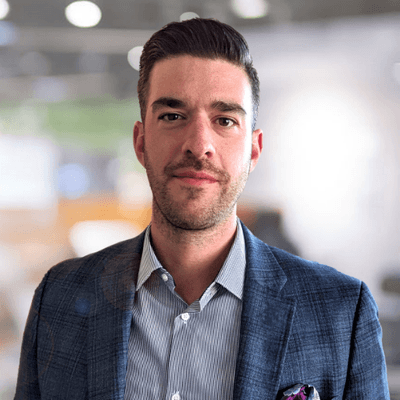 Client Testimonial

"Wanted to give you a shout to say thanks for your work on the Majestic Princess event this week. We really appreciate both your team's attentiveness, dedication, and detail during the two days you shared with us. Without question, the renderings and the VR experience were the stars of the show, and really helped bring the Majestic Princess to life. Thanks again!"
Ryan Barton, Director of International Marketing – Princess Cruises